Subject: A New Era ...
Posted by: Dave Bull
I think that when I look back on it from sometime far in the future, today will be one of those days that sticks out as a 'big one'. Yasuhiro Lee started with us today, and going by what I've seen so far of his attitude and abilities, I hope that he'll be with us for a long time to come!
But let's start with a snapshot from the 'office' upstairs, where Yasui-san is getting ready for tomorrow's 'back number' print shipping, running off sheets on our big Epson laser: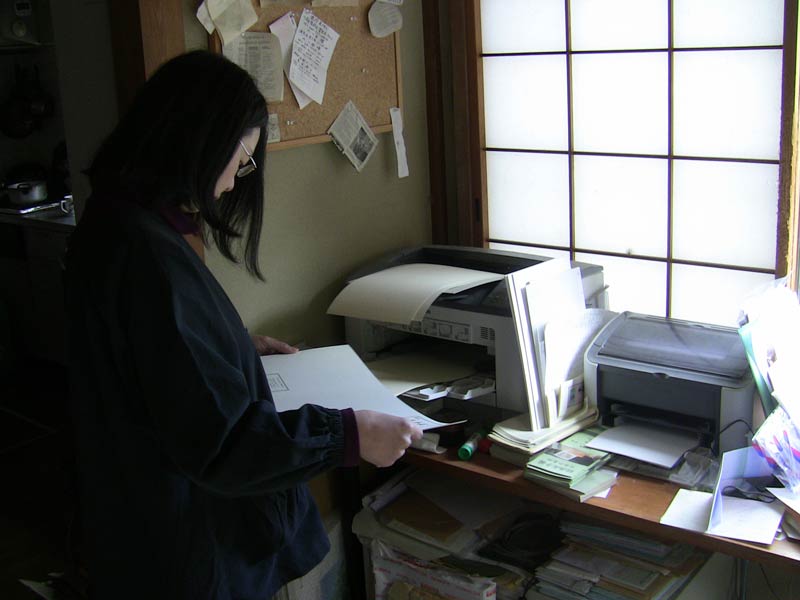 We then slip downstairs, where Ishigami-san is mounting some prints ...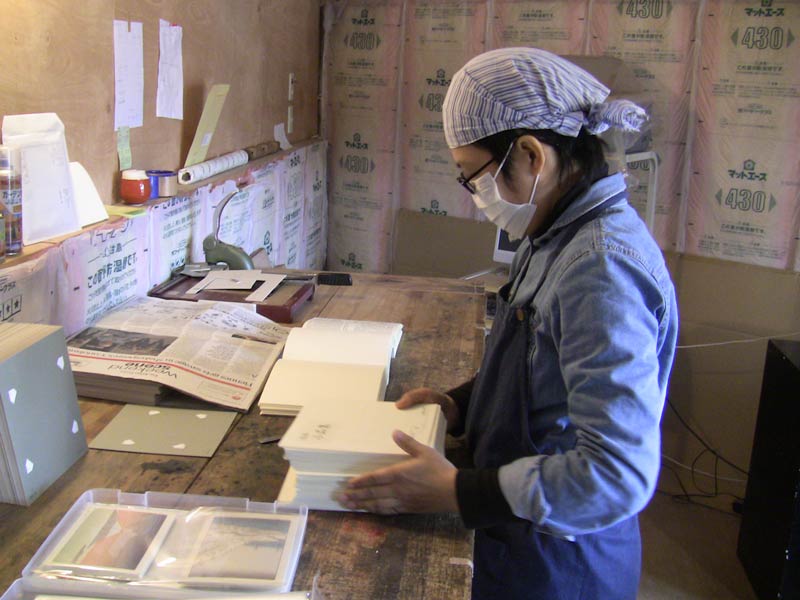 Right behind her, Tsushima-san is of course beavering away busily at her current print edition (which 'sold out' of her original batch ... putting her under the gun to get a new batch finished as soon as possible!):

[Long item has been trimmed at this point. The full blog entry can be viewed here]
This item is taken from the blog Mokuhankan Conversations.
'Reply' to Baren about this item.