Now that the process for manufacturing the chisel handles is (basically) organized, it's time to figure out how to make the round handles for the hangi-toh, the main carving knife.
There really isn't a whole lot of mystery about how these are going to be made. I need a lathe.
Sato-san and I have been watching the auctions, and he called on Wednesday with the news that he had found one on Yahoo Auctions, but that I should check on it quickly, because it was finishing very shortly. I checked the page, and it looked like just what we needed - a small desktop lathe, apparently in good condition, and reasonably priced.
Looking up the model online, I found that it had good specs ... plenty of torque at low revs, which I think (I have no lathe experience myself) is what we need for small-scale woodworking on hard woods. It didn't come with any attachments, but it was cheap - 10,000 yen - so I put in a bid. Nobody else was interested, a few minutes later it was 'mine', and it arrived early this afternoon: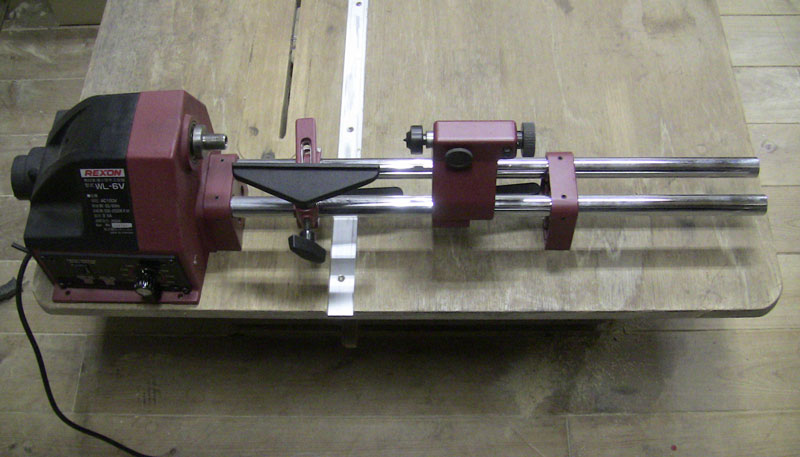 'Mide in Taiwan' indeed ... a Cockney lathe!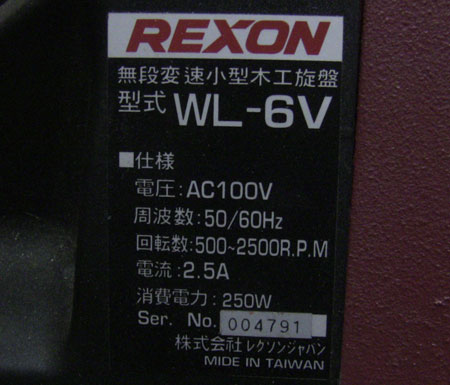 There is just a raw spindle, as it came without even a simple spur center. I'll head over to the hardware store on my bike tomorrow to pick one up, along with some basic turning tools, but for tonight, there must be a way to get this thing working ...

[Long item has been trimmed at this point. The full blog entry can be viewed here]