Here are some really interesting woodcuts.
"Queen Margerthe II of Denmark illustrates and paints under the pseudonym
Ingahild Grathmer, and her woodcut style art was used to illustrate some
editions of The Hobbit and The Lord of the Rings."
http://hellbentfortaters.blogspot.com/2009/10/queen-of-denmark-and-hobbit.html
Ellen
Terry Peart,

You take the prize with your dragon. It's just tooooo funny! And so nicely
rendered, too. Well done!

Namaste,
Eileen

Eileen Corder wrote:
> Terry Peart,
>
> You take the prize with your dragon. It's just tooooo funny! And so nicely
> rendered, too. Well done!
>
> Namaste,
> Eileen


I absolutely agree! It's a laugh out loud dragon card! What a
clever person! (If you can't wait, you can see it on her blog!)

Best wishes,
Sharen

Terry-
Yes, I meant to write that I loved it, and I am mad I didn't think of it! Terrific!
Bronwyn

Thank you all for the nice comments about my Dragon with the Girl Tattoo! And Bronwyn, that was one of the spurs to get me moving on getting it out – I was so afraid someone else would do it first! You guys are such a creative group. Just about every print I see from this group gets me thinking – "How clever, why didn't I think of that!"



Thanks,

Terry P

West Seattle

www.terrypeart.blogspot.com

Digest Appendix
Postings made on [Baren] members' blogs
over the past 24 hours ...
Subject: Knife set - first test production run of handles (part 2)
Posted by: Dave Bull
Picking up where we left off yesterday ...
Here's the batch - still in pairs - with their holes drilled, and the backs properly rounded: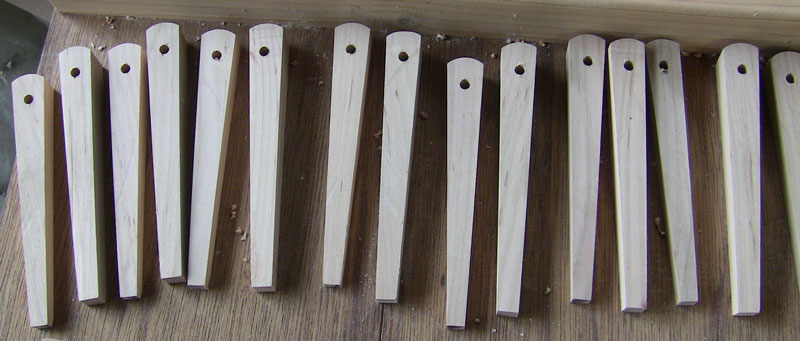 The next jig (plenty more to come!) is for cutting them to length. Because of the way that we offset them - to be able to get two 'stacked up' - we have a bit of extra length to play with at this point. Most such tools on the market these days are 10.5 cm long. Ours will be a tad longer than this at 11.0 cm, but we will be able to stretch this a bit on request. (Although not for all types of chisel: those that require more depth - deep V cutters, etc. - wouldn't fit the longer length ...)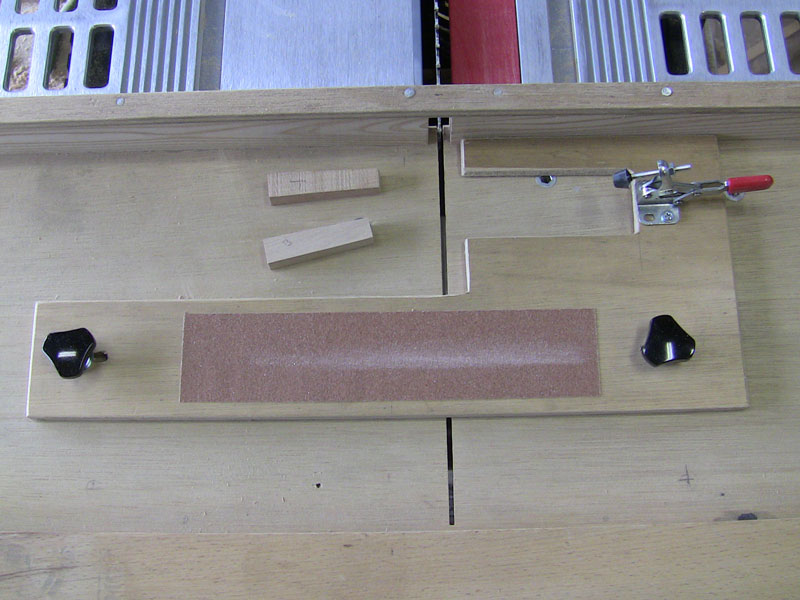 Each one is wedged in place, and then clamped from above to stop it lifting up when the saw hits.

[Long item has been trimmed at this point. The full blog entry can be viewed here]
This item is taken from the blog Mokuhankan Conversations.
'Reply' to Baren about this item.