Today's postings
[Baren 45138] Harry's website & Key Sevn (Marilynn Smith)
< (Laughing Crow Studio)
[Baren 45140] Baren Member blogs: Update Notification (Blog Manager)
Harry, I loved your site. It was well redone in my opinion. But, I am
not a website builder, just a reader of them. You prints are always a
delight. I enjoyed every aspect of your site and especially seeing
your chronology, anyone in the arts that long most certainly has a
history. I love how you pick a theme and stick with it for awhile, it
gives such continuity to the work. There are distinctive things about
every place we live and you have showcased yours so well. One thing I
love about your work is the sense of fun I always feel when I see it.
It is like you are still a kid playing with crayons, you have never
left the the joy of creating for an entire life time of work! WOW!!

Key Sevn, your website is great. Your English is just fine. I can' t
seem to get going on my Baja book. I loved that style of binding. I am
not sure what is holding me back, just is not coming forth and i
really want to do this project. Oh well other things on the burner.

Marilynn

[spam]

Digest Appendix
Postings made on [Baren] members' blogs
over the past 24 hours ...
Subject: Knife set - first test production run of handles (part 1)
Posted by: Dave Bull
Early this afternoon I 'finished up' the set of jigs for making the chisel handles, so this evening I thought it would be a good idea to test everything out. Let's have a photo set (it might be long!) showing the process from raw wood to finished handle:
I'm going to use one of the cherry pieces I picked up at Shin-Kiba the other day; this one has too many defects to be suitable for a block for a print, but it's going to enjoy a hopefully very long life in smaller pieces.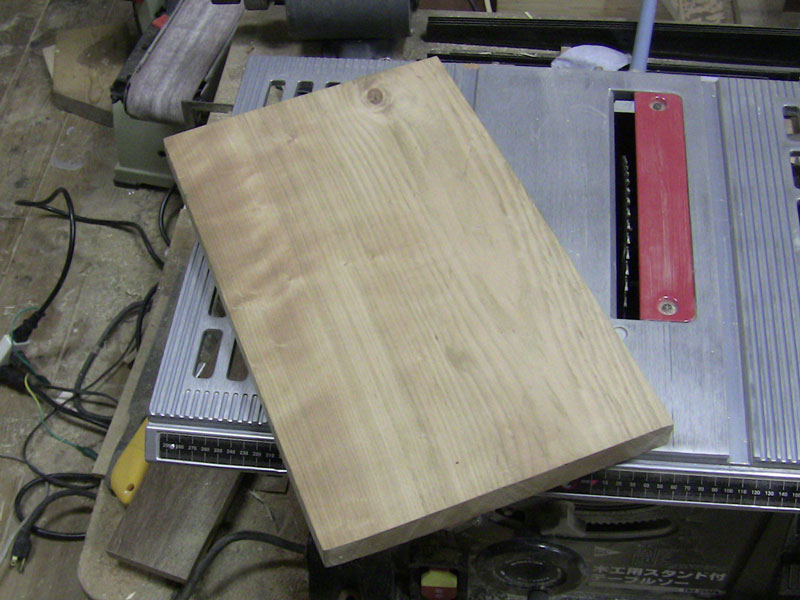 We start by slicing it into sections of 130 cm length. This needs no special jig, just a setting of the table saw fence.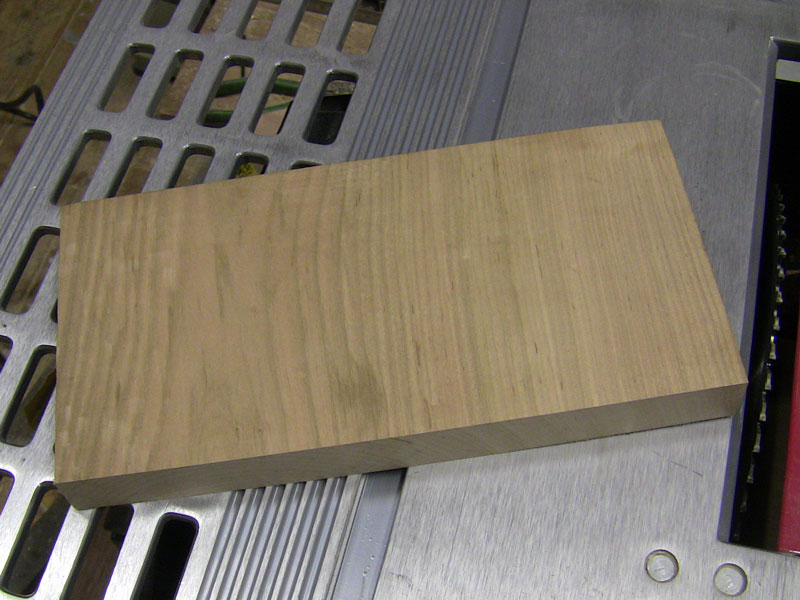 And here we see the base unit that will carry most of the jigs for shaping the handles. It looks like it has been shot at, but the metal parts are nuts inset into the wood; those are where the jigs will be attached.

[Long item has been trimmed at this point. The full blog entry can be viewed here]
This item is taken from the blog Mokuhankan Conversations.
'Reply' to Baren about this item.
Subject: Another contribution from Canada and the Pacific Northwest USA
Posted by: Maria
Oscar Bearinger from Killaloe, Ontario CANADA, writes this:

There were several archetypal street inhabitants of the city, identified by Walter Benjamin (1892-1940), the great social critic: the flaneur (the strolling idler), the gambler, the ragpicker and the sandwich man.

"Empathy with the commodity is fundamentally empathy with exchange value itself. The flaneur is the virtuoso of this empathy. He takes the concept of marketability itself for a stroll. Just as his final ambit is the department store [shopping mall], his last incarnation is the sandwich man." (Walter Benjamin, The Arcades Project)

Misty Haskins (formerly Arnold, congrats!) from Sprignfield, Oregon USA has this to contribute:
Granite and Pine, Maine coast
I've lived in a few cities, but never far from the coast. Although I've now settled down far from my home state, when I really think about home, about my place in the world, this image springs to mind - a snapshot in my heart of a foggy morning on Cadillac Mountain, which overlooks the nearby town of Bar Harbor and the Atlantic Ocean. I would go there sometimes hoping to watch the sunrise. More often than not, though, the view would be entirely obscured by a thick, velvety fog and I would instead find myself daydreaming among the resilient trees and stones, wrapped in vapor, until it generally became light... close to a lively community, but removed just enough for some much needed introspection. Upon discovering my puzzle piece is on the periphery of our print, I was delighted to be able to incorporate this image. To be a part of such a vibrant whole, while maintaining just a bit of quiet away from the bustling city below, somehow feels just right.
[Long item has been trimmed at this point. The full blog entry can be viewed
here
]
This item is taken from the blog MCPP Puzzle Prints.
'Reply' to Baren about this item.
Subject: Adventures in watching ink dry
Posted by: Elizabeth Busey
It has been a long four months for my latest set of prints. I began them, along with two others, in October. My reasoning in working on so many prints at once was that each ink layer takes a while to dry. Since the blocks are fairly large, it seemed reasonable that I would carve and print one series while others were drying.
Elizabeth Busey, Frost on the Land I.
Linoleum Reduction Print,
28 x 10in., 2012.
It took four months for my prints Frost on the Land (I & II) to completely dry. One layer actually took a month. Dean Clark at Graphic Chemical kindly sent me another batch of tint base in case this was the cause. The next layer took a week and a half. Clearly this speed of working was going to be impossible to sustain. So I broke down and bought some drier.
First, a bit about how oil-based inks dry. With thanks to the discussion boards on Inkteraction, I learned that oil-based inks (and paints) don't dry by evaporation, but rather through oxidation. That first layer of ink oxidizes pretty quickly . . .
[Long item has been trimmed at this point. The full blog entry can be viewed here]
This item is taken from the blog The World in Relief.
'Reply' to Baren about this item.