The two printer-trainees were here yesterday morning, and we got a lot done together. But after they left, I wasn't able to close my front door ...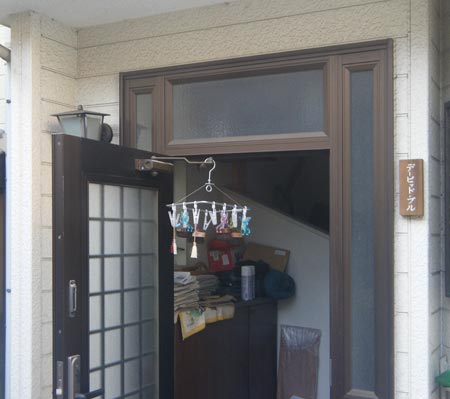 Bit of a story here ...
I have lots of bad habits. Of course we all do, nothing special there. But recently - since I 'opened up' the workshop to these other people, I have been thinking about my own habits, and how such things can set a precedent that will have ramifications down the years, and not all good!
Bit of a sidetrack ... I worked for many years in a music shop in Canada. We were mostly a wholesale outfit in the early years, selling to school music programs. Because of this business pattern, we had no actual 'shop', but worked out of a series of scruffy warehouses. And they were indeed scruffy; the boss was not a person much concerned with appearances, and 'Leave that broom alone ... just get on with the work!' may have been a phrase heard around the place sometimes.
As the years went by, the business took on the character of the boss, if you can see what I mean. It reflected his choices about what was important, and what wasn't. Nothing wrong with that, but when we spool ahead a number of years, to the point where the business had grown and transformed, and we had opened a retail shop ...
You can see where this is going.
OK, so Dave now sits here . . .
[Long item has been trimmed at this point. The full blog entry can be viewed here]