I think I keep making posts about 'almost there', but this time, it's true!
Tetsui-san called this morning, and he is just now running the final impression on the first batch of our Spring Senshafuda set. Spring spring ... yes, I know, but remember that one or two things kind of got in the way ...
So I'll have them in hand this weekend, it seems.
Meanwhile, we haven't been sitting still waiting for him ...
Here's a shot of my kitchen table the other day: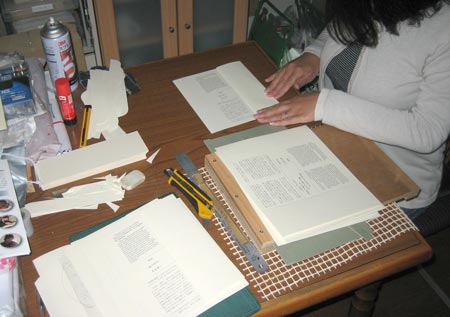 Who's this? Please meet Yasui-san, the new part-timer here who will be putting the senshafuda packaging together over the coming year. My 'regular' part-timer Ichikawa-san is just too tied up with family stuff these days, and cannot take on any more projects (she and I are 'sharing' the work of packing and shipping the Mystique prints), so I put out a request in the neighbourhood, and found this lady.
As is common with all these people, it's "Please don't put my photo on the internet ..." so this is all you are going to see!
She very quickly got the hang of the construction process, and produced a pile of them in short order.
So it looks like Monday might be shipping day for the first batch!
If ... the weather will cooperate. Here's a screenclip from the weather report this morning: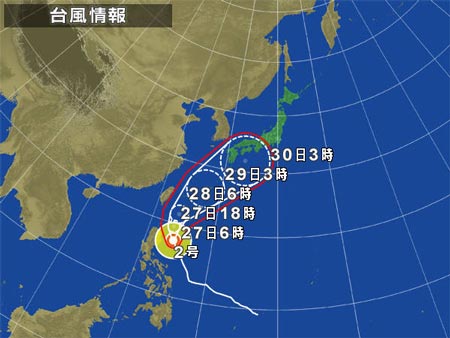 One thing after another ...