My favorite summer sandals are MERRILL"S, and yes---the soles are very
woodblock-worthy! It would be fun to make some prints of them --black and
white or white line. The shoes have names, as all their shoes do, but I have
long ago forgotten the names. I am motivated/ inspired to have some fun
with this.
Anyone else out there a fan of MERRILL"S?.
Thank you Dave!
Carol Lyons

P.S. My shoes were not that price!

This looks like the real thing to me...a clever marketing gimmick for sure! But
are they comfortable?
my best
Barbara

Digest Appendix
Postings made on [Baren] members' blogs
over the past 24 hours ...
Subject: Mystique Series - #7- printing stages 3~4
Posted by: Dave Bull
Now that the basic outlines of the design are in place, we can start to fill in some of the 'colours':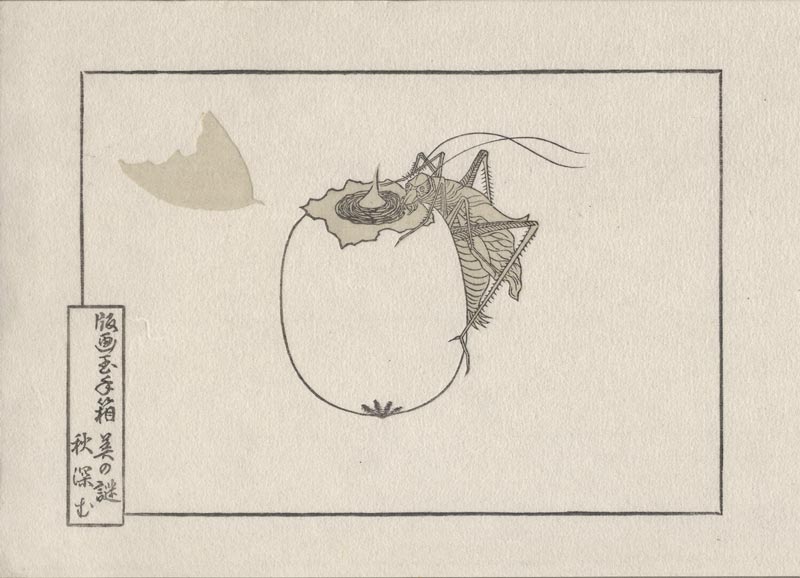 The registration is pretty critical here - some of the lines on the legs of that insect are so thin, there is just no margin for error at all.
And now that the position of that leaf has been defined clearly, the next 'outline' block can be safely printed: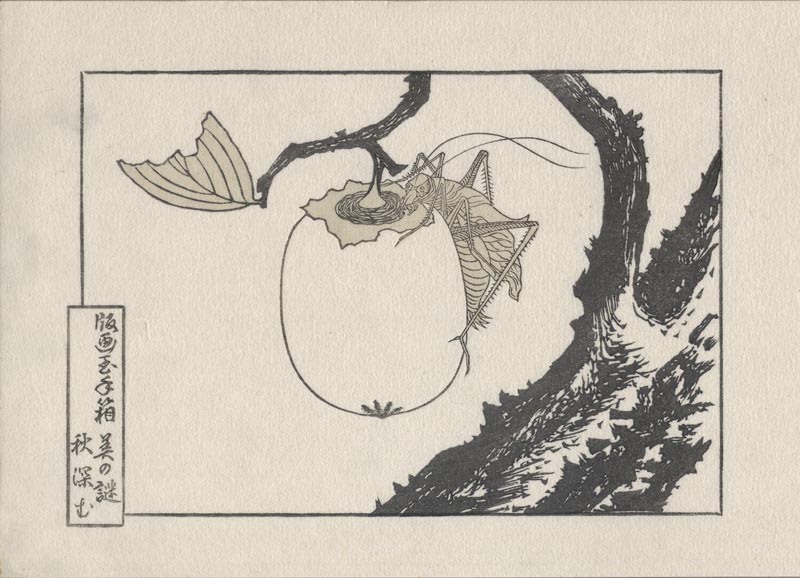 I actually got more than this done today, but those parts were over on the other side of the sheet, the part for print #8 ...
This item is taken from the blog Woodblock RoundTable.
'Reply' to Baren about this item.
Subject: Hard at Work
Posted by: Andrew Stone

There was not much to look at in the last post. Today, with the kids in school, Bene back at work in Italy for the next few months and my mom, visiting this month, off at a duplicate bridge game, I could actually disappear into the studio for a block of several hours.

I managed to get the keyblock almost completely carved even if this photo shows it only about 1/3rd done. It will be a fairly simple print with a fairly detailed keyblock but just a few color blocks.

The big hurdle will be some very small type at the bottom. I'm not sure the kiln-dried cherry or my big fat fingers are up to the task and I'm thinking about alternatives if I lose too many letters. Rubber stamp? Acetate drypoint? Handwriting?( I don't have access or any experience with letterpress...).



This item is taken from the blog Lacrime di Rospo.
'Reply' to Baren about this item.