David,
I don't know what this is, but the travel of the roller up and down is not much.
It must be an old proofing press. I suppose it has some antique value but I
think I would not pay much more than $500 for it. You can put the $2000 toward a
lot better newer press and probably be able to do a whole lot more with it.
My 2 cents...
My best
Barbara

Wouter, I thoroughly enjoyed reading the extended account of your print at your website. Now I'm going back to restudy the print itself.

Best regards,

Ray

Hi Again

Just this Friday received the folder with the prints. Thank you all for the
beautiful prints and thye different takes on the subject.

--
Wouter ten Broek

www.acwwoodcuts.com

Digest Appendix
Postings made on [Baren] members' blogs
over the past 24 hours ...
Subject: Urushibara website is open
Posted by: Dave Bull
As I mentioned a few days ago, Doi-san and I made a raid on Urushibara-san's home on Sunday, and returned with 4Gb of material: photos of prints, correspondence, old pictures, clippings, etc. and etc.
I have only got the tiniest portion of this uploaded to the website, but I think it's time to open it up anyway. If I wait until 'everything' is done, the site will never see the light of day!
The new tribute site will live here; so please go and have a look ...
The contact form is active, and I know that Mr. Urushibara (the artist's son) would love to hear from you. After taking a look at some of the prints and other materials, please drop him a line! (He speaks completely immaculate English - remember, he was born there - so language is no barrier here ...)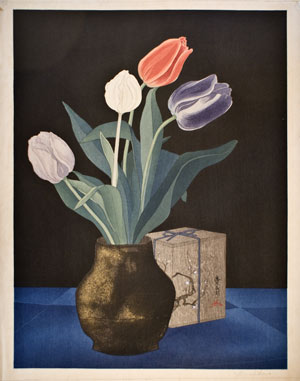 This item is taken from the blog Woodblock RoundTable.
'Reply' to Baren about this item.