Yes, yet another entry in the 'Fun and Games' department!
The acrylic sheets for the Mystique cases were delivered yesterday afternoon. I ordered them from the same man who did the acrylic display stands for the previous Treasure Chest around five years ago. He did a good job that time ...
Here's a paraphrase of the start of our conversation yesterday:
He: Here you are; this is the first 100 or so, as you requested. All polished up, and ready to go.
Me: (opening the package and taking one out). Looks nice - that's a very good shine on the edges; I think the customers will be very happy with this!
He: The reason it takes such a good polish is that these are the more expensive 'cast' acrylic, not the standard sheet stuff like the sample we discussed earlier. I had a bunch of this in my stockroom, so decided to give you the extra 'service' and used this instead.
Me: Looks good, but how does it compare when it comes to scratching and maintenance ...?
He: Don't worry, no difference there at all. It also feels more 'solid', as it's a tad heavier.
Me: Yes, it does have a good solid feel to it ...
He: That's because this cast stuff isn't 2.0mm thick, like that cheaper sheet stuff; it's around 2.3 instead.
Me: (sudden silence)
He: What's wrong?
What's wrong is - of course - that the cases were made based on a 2.0mm thickness for the acrylic. And I demanded - and the makers complied - that the parts should fit together just ... so! With no wobble or looseness.
This extra thickness has screwed that up. These acrylic sheets can be forced into place, but only by pushing and jamming them into the slot. And once they are in there ... even more problems surface.
Here's our original sample, with the 2.0 standard sheet acrylic: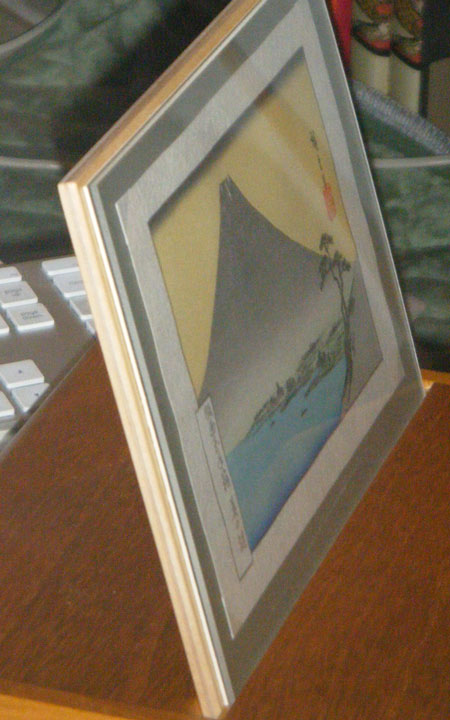 And here's what it looks like with a sheet of this (beautiful) new stuff jammed into place: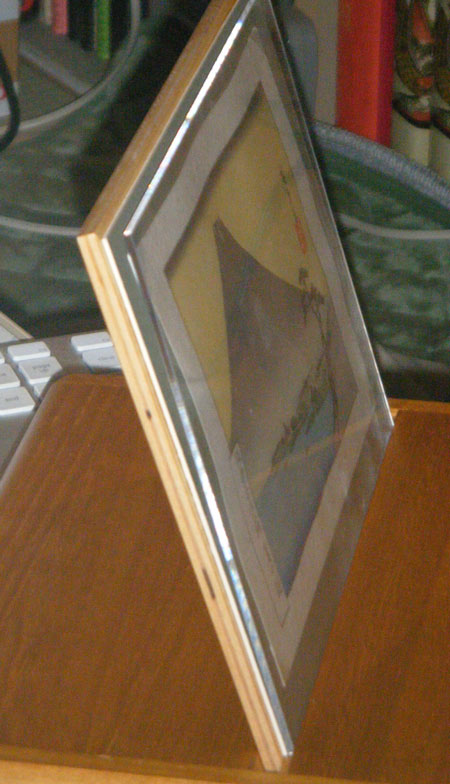 The squeeze at the bottom forces the top apart, giving an ugly spread to the parts. And what is even worse, the acrylic now casts a shadow down onto the mat and print: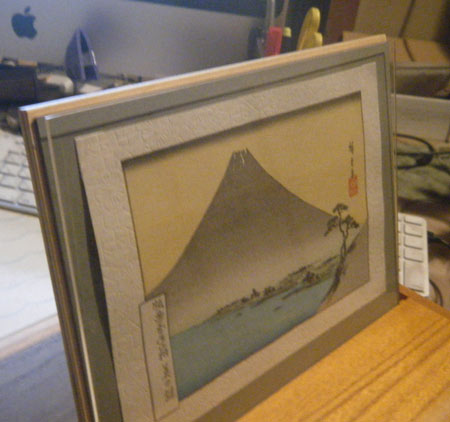 He and I looked at each other, thinking about how to get out of this jam, but there really isn't much thinking to do. We can't possibly afford to toss these and start again, and there is no way that he can 'thin' them . . .
[Long item has been trimmed at this point. The full blog entry can be viewed here]